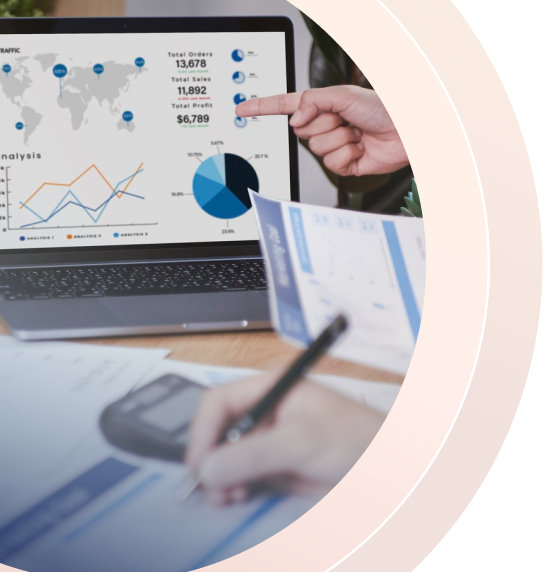 Get the full picture by bringing your sales and marketing together in one harmonious and streamlined database.
Lead management is about creating a complete process to track and manage your sales leads (your potential customers) from their initial contact with your business through to their "conversion" into a sale, and so into being a customer.
But it doesn't stop there. Lead management software also creates a process for how you maintain your relationship with the customer. Hence, the customer becomes a repeat customer, a loyal customer, and in time an advocate of your product or service.
Generate New Leads And Grow
Your Database
Convert website visitors to leads and manage your interactions across every touchpoint.
Campaign Management Software
Our campaign management software gives you the power to run marketing campaigns directly from your CRM and track your success. You can create multiple marketing campaigns and stages for different segments your customer base and create automated campaigns.

Our CRM campaign management can be used to manage email marketing campaigns as well as other campaign types including PPC, Google Ads alongside traditional marketing methods.
The all-in-one solution to streamline your sales and marketing.
Create a customer-centric strategy with full visibility of all your prospects and customers.
Web Forms
Use Web Forms to capture contacts from a form on your website that automatically creates a lead in your Really Simple Systems CRM. You can use Web Forms for newsletter signups, white paper downloads, webinar registrations, free trials, demos, video downloads and more.
Activity Timeline
Each new lead generates it's own activity timeline in the CRM, creating a profile for each contact. View at a glance your messages to and from the contact, email opens, clickthroughs and other interactions.
Make your team more efficient and productive by using automation to manage your leads. Having created a new lead from your web form you can add them to an automated Drip Campaign, sending a series of emails of a period of time – from within minutes, hours, days, weeks or months.

You might also set up automated workflows that create a task for one of your sales people to follow up, or integrate your CRM with the other systems you use.
The best way to see if our CRM is right for you is to try it.
Simply register for a free trial and we'll help get up and running in no time.
Whether you are in the cloud, on premises, a large manufacturer, or a small services firm, we have established relationships with global companies to help deliver the support and IT Outsourcing services you need, when you need them.
What Our Clients have to Say About TargetCRM
We serve clients from various industries; we want to serve you too.
"It was a wonderful experience to work with the team of Excellence consultancy so far."
The target CRM is very simple to use, user-friendly for all our users and customized to fit our requirements. The way an excellence consultancy team provide a service is very unique and quick.
"Our experience with Target CRM is good."
We are happy with the support and services provided by Excellence Consultancy Services towards smooth functioning of Target CRM.
"It was a great pleasure to work with Excellence consultancy Service."
The team was professional and handled everything perfectly and gave us good support. The TargetCrm was cost efficient and once I started using it, I realized a streamlined process and much better organization. I can now focus my attention on the vital parts of my business and not worry about the small, day-to-day issues."
"Target CRM has made it easy to organise, manage & sort customer leads, accounts & sales."
It is a great piece of software that has been integrated with Hifield since 2014. Their data management system helps us keep track of all the leads, we have sent out and those who have expressed interest in our product or services. TargetCRM has been helpful for organisation whenever needed. They have customised the software for better working for our Business Managers and Administrators."
"I highly recommend prospects to meet Excellence Consultancy Services dynamic leadership and team for their CRM solutions requirements."
Excellence Consultancy Services targetcrm, is a team of highly professional, energetic, creative and technically sound and you always find them ready to extend quick support for your any question related to regular working, new requirements and development.
" I am very happy for CRM's mentioned modules support had very professional approach from you."
You have done excellent support in all medium phone, emails and required development. You are completely aware of your system and know rightly where to make business requirements. For consultants it very much important to know functionality and technical limitations and I feel you have both. Wishing you a good luck! 😊"