With Target CRM Marketing Automation –  Streamline Marketing Activities, Run Effective Campaigns, Increase Customer Engagement and Drive High Profits.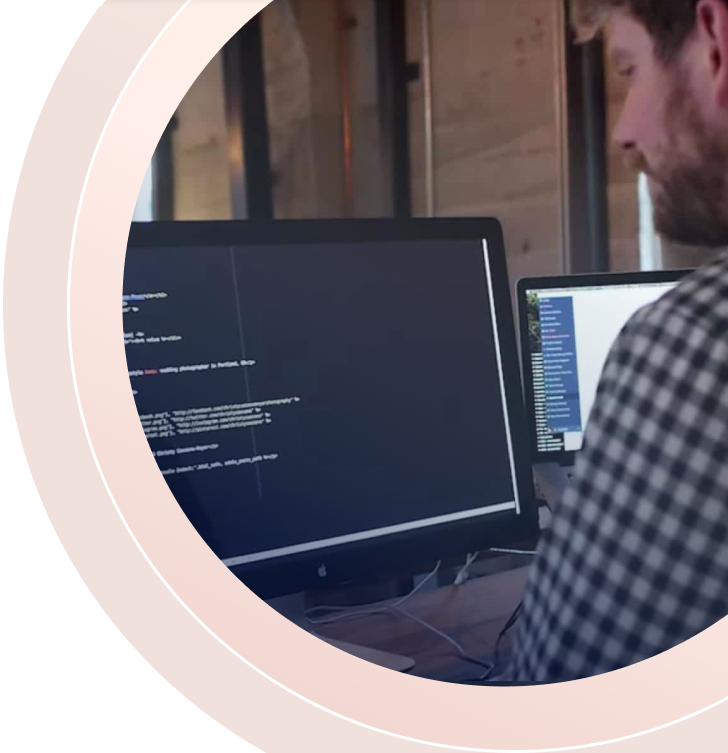 Generate Leads And
Retain Customers
All-in-one solution to manage your campaigns, attracting more customers and keeping them happy.
Coordinated Campaigns And Compliance
Integrated Sales and Marketing CRM for data-backed decision making.
Our integrated Marketing solution means you can build campaigns and send newsletters directly from your CRM, using your data to personalize and target segments. New leads can be captured directly from your website, recording consent to be contacted, and assigned to sales staff to follow up. Or you can add them directly to an automated marketing campaign, letting you work smarter.
Your marketing team can monitor the leads, opportunities, number, and value of closed deals, then easily track the ROI for each marketing campaign, letting you optimize your marketing spend.
With your marketing integrated with your Sales CRM, each contact's interactions are recorded to their CRM account. You'll see where a lead has come from, which messages they've opened and clicked on, and any responses they've made. This gives full visibility across your sales and marketing teams, letting you prioritise your best leads and retain customers.
In our increasingly connected world, the modern marketer knows that data protection and privacy are imperative. Helping you comply with the most stringent of legislation, such as GDPR and HIPAA, our marketing software stores and processes data securely with individuals' data confidentiality maintained. In addition, you can collect and record your contacts' mailing consent and mailing preferences, maintaining your permission to keep in touch.
Our CRM marketing software includes everything you need
Execute, manage and monitor your marketing campaigns and make data-backed decision.
Whether you are in the cloud, on premises, a large manufacturer, or a small services firm, we have established relationships with global companies to help deliver the support and IT Outsourcing services you need, when you need them.
What Our Clients have to Say About TargetCRM
We serve clients from various industries; we want to serve you too.
"It was a wonderful experience to work with the team of Excellence consultancy so far."
The target CRM is very simple to use, user-friendly for all our users and customized to fit our requirements. The way an excellence consultancy team provide a service is very unique and quick.
"Our experience with Target CRM is good."
We are happy with the support and services provided by Excellence Consultancy Services towards smooth functioning of Target CRM.
"It was a great pleasure to work with Excellence consultancy Service."
The team was professional and handled everything perfectly and gave us good support. The TargetCrm was cost efficient and once I started using it, I realized a streamlined process and much better organization. I can now focus my attention on the vital parts of my business and not worry about the small, day-to-day issues."
"Target CRM has made it easy to organise, manage & sort customer leads, accounts & sales."
It is a great piece of software that has been integrated with Hifield since 2014. Their data management system helps us keep track of all the leads, we have sent out and those who have expressed interest in our product or services. TargetCRM has been helpful for organisation whenever needed. They have customised the software for better working for our Business Managers and Administrators."
"I highly recommend prospects to meet Excellence Consultancy Services dynamic leadership and team for their CRM solutions requirements."
Excellence Consultancy Services targetcrm, is a team of highly professional, energetic, creative and technically sound and you always find them ready to extend quick support for your any question related to regular working, new requirements and development.
" I am very happy for CRM's mentioned modules support had very professional approach from you."
You have done excellent support in all medium phone, emails and required development. You are completely aware of your system and know rightly where to make business requirements. For consultants it very much important to know functionality and technical limitations and I feel you have both. Wishing you a good luck! 😊"
Integrated with the business apps you use every day
CRM integration offers an expansive array of benefits for business growth. Integration can increase organizational productivity and efficiency by bringing together all data and processes into a single place and platform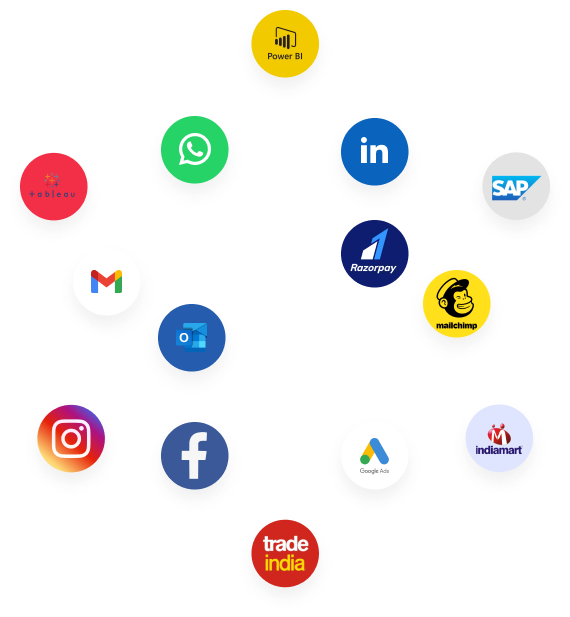 Frequently Asked Questions
At the heart of a CRM solution is something called "sales force automation" (SFA). SFA combined with CRM automates some sales functions, so you can accelerate and streamline the sales process. For instance, instead of being mired down in yellow sticky note reminders or buried in spreadsheets and Google Docs, you can move leads through your sales team quickly and easily, as a team.
Yes. If you have customers, you can benefit from CRM. Even if your customer base is small, no one can keep every interaction — ones that have already happened, or need to happen — memorized and organized. It's a powerful business tool that streamlines processes, gives valuable business insights, and virtually connects employees at your company so they can collaborate as a team, in real-time. That's something businesses of any size can use.
With solutions that range form self-help pages (that allow agents to focus on the tough cases), to full call centers, CRM brings immense value to customer service teams. Your service reps can also use it to generate service tickets and keep track of all your customers' contact with your service department. And, because the entire system is connected, account reps and every other relevant department will be fully aware of customers' issues, so everyone can be a service agent when you need them to be.
Insights about customer service issues can be shared and added to a knowledge base so that agents can help customers even faster. In addition to shortening case resolution time, this kind of connected service also makes agents happier. It all comes down to giving them the tools to do more for customers — which in turn drives customer loyalty and referrals.